The Medical Assistance Program (MAP) is one of the few programs in the metropolitan Atlanta area that offers assistance to people who are unable to afford the high cost of diabetes health care. The goal of MAP is to provide people the opportunity to take better care of themselves by offering them the education and medical supplies they need to stay healthy.
Certain requirements must be met for a person to enroll in this program.
Clients must live within the thirteen county service area around metropolitan Atlanta
Clients must complete the Medical Assistance Program Application
Clients must qualify financially with a household income at or below the poverty level as defined by the US Department of Health and Human Services.
Clients cannot receive third-party reimbursement or Medicaid
Clients must provide a copy of diabetes medication and supplies prescriptions. Prescriptions must be signed and dated within the past 12 months.
Once Approved: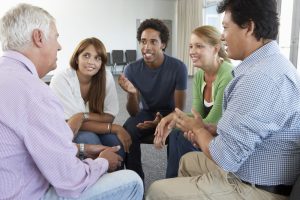 Clients must complete a diabetes education course as well as schedule follow up appointments.  The agency provides assistance on an emergency basis for one month and/or clients may qualify for up to six months of assistance on the MAP.
For clients participating in the expanded six months Medical Assistance Program, enrollment into the agency's diabetes self-management education program is required. Upon successful completion of the education program, the client receives assistance with diabetes medications and supplies. Follow-up monitoring and evaluations are conducted by the agency staff throughout a twelve-month period in an effort to help clients achieve consistent positive blood sugar controls.
The Diabetes Association of Atlanta, Inc. receives referrals through collaboration with many groups, such as area county health departments, social workers, low-cost clinics, private physician practices, and United Way 211.
Download and complete the MAP application and contact us with any questions.